Leave me a VoiceMail
Would you like to get in touch with me?
Please do so!
Beside the contact form where you can send me an Email you also have the option to send me a Voicemail. Just click on the button on the right side: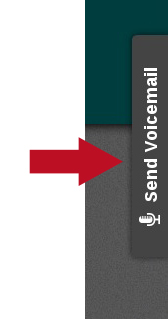 Start recording: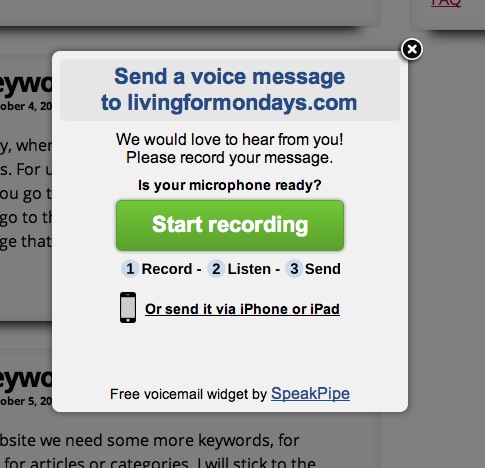 Click on "allow" and increase the volume of your microphone: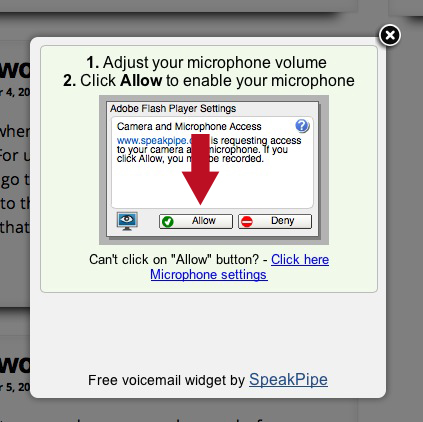 Let me know what I can help you with!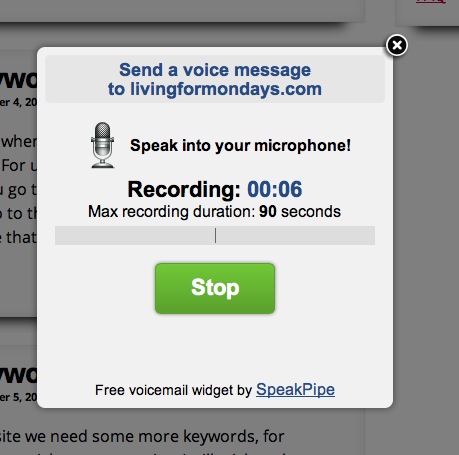 Send me your message: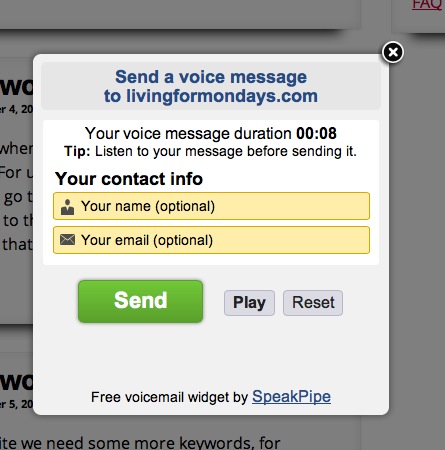 I promise I get back to you most probably in no more than 24 hours during business days!
Looking forward to hearing from you!
Monja