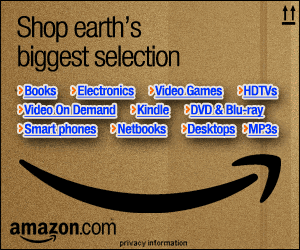 When it comes to affiliate programs, Amazon pretty much is the grandfather of the affiliate program model. Sure the affiliate program system was invented by somebody else pushing another program. But when it comes to truly making it a household name and indispensable to making money and selling stuff online, the credit has to go to Amazon. It got huge because of its affiliate program. The great news is that if you participate in the Amazon affiliate program, you too can get huge financially. The rewards are there. It is always looking for new affiliate partners to help them sell their products in a wide range of channels and verticals worldwide. It is a huge opportunity that you can participate in. You just have to do it right. A lot of people, especially newbie marketers, think that all that it takes to be an Amazon affiliate is to grab your affiliate code, get a blog, write a post and post a link. If you want to make money off the Amazon affiliate program, you have to do it right. What does this mean? It means that you have to offer real content and value.
Remember, it is good news to Amazon that you are putting up a blog selling stuff from their program but it is bad news for Google if you are publishing garbage content and you are filling the Internet with crap. Nobody wants that. It is bad for end-user, search engines that have to sift through that stuff and definitely bad for you because it erodes your online brand.
Amazon does not offer the highest commissions. But the more you sell the higher gets your commission. Beside that, Amazon does a great job on up selling. So while there, people most probably buy more than one product. If I think of myself, I buy all I can on Amazon, last but not least because of their uncomplicated exchange when something is broken.
How do you make money off the Amazon affiliate program the right way?
1.Be very targeted
You can't open a general store with this affiliate program. Sure you can try but since your website will lack a specific focus, the chances of you making money are quite low. So you have to really focus on what kind of stuff you want to talk about on your website and what kind of stuff you want to sell from this program. It is that simple. So your content has to be specifically tailored.
2.Know your audience's needs
Your audience obviously has a need to buy certain things. For many affiliates of this program, this is where the analysis ends. No, you should go further than this analysis. You have to look at how they process information, how they would like information formatted in such a way that they are excited about it. So this takes a little bit more of research and reverse engineering of your competition. This can be done. You have to put in the time, effort and maybe even some money to make sure that you thoroughly address the needs of your visitors.
3.Advertise in a 'non-spammy' way
When you are posting blog posts, make sure that you are not just pushing ads to the readers. It will make your blog look like a giant spam-blog. It is just bad for your online branding. If you want to truly engage the reader, you have to use content that meets a deep need and then leads them to the Amazon product that you are trying to push. Any other way would be hit-or-miss, and you would just need to have a huge amount of traffic for you to convert that. It is better to use a rifle shot than to use a shotgun approach.
After all, you need traffic on your blog. Don't just add product review after product review. Give also some information for your niche. Recently, Spencer Haws has started a niche site publicly. He got it to number one for his targeted keyword in 62 days. His site makes about $400 at this time but I'm sure it will make much more in future. Have a look at his program on how to choose the right keyword. You can learn about this here at the Academy along with other things but if you really want to focus on niche sites and targeting the right keyword, you'll love Spencer's Course "LongTailClassroom"
Go here to join the Academy or go here to check out Spencer's LongTailClassroom
Filed in: Affiliate Marketing • Blog
Tagged with: affiliate program • amazon • amazon affilaite
I'm Monja, the owner of several websites, amongst others
Digidesignresort.com
and
CMDacademy.de
. I make my money online since 2011 and as a teacher I love to teach others how to do the same - personally. You can connect with me here and on
Google +
Do you like what you read? Please Share