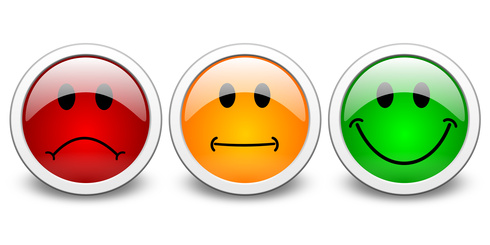 We all surf the Internet for information. Sometimes we want free information and sometimes we are willing to pay for it. More often we look for information about a product – hard good or digital – before we buy it. After all, we want to know if it will fill our need and if it is worth our money before we spend it. When it comes to selling off your blog or your website, reviews really help you sell. Well, there is the right way and the wrong way to write a review. If you want to write a product review that your readers will love, you have to do it the following way:
 Write a product review
1) Be objective
Remember when you're writing a review, the main reason people are reading the review is that they trust you. Why should you throw away that precious trust just to sell a product? Why should you waste your hard-earned credibility with your readers just for a few dollars? See what is at stake here? Your website and your online brand's credibility is on the line here so it's very important that you protect your credibility by writing a product review that is impartial, objective and most of all truthful. So you might be asking, "well, how would I make money if all the reviews are going to be truthful? After all most products have a good side and a bad side. Who would want to buy products that have many bad sides?" Well, first of all, you need to pick out the right products. You need to pick products that you know are good values. When you review those, and you want to make a truthful review you would still mention their downsides but, for the most part, the advantages of that product or service would outweigh whatever negatives are listed. When you do selective product or service screening, you maximize your credibility with your readers and at the same time maximize your opportunity to making a sale, and everybody wins.
Never ever sell your readers – means: never sell a product you don't know.
2) Give enough information
Many product reviews out there are short, list just the benefits and you know from the beginning that you most probably won't get what you want to have.. Most of these reviews are just written to make money. There is no real information it's all just a collection of keywords and buzzwords intended to trigger some emotional response in the reader so that they will buy. Well, I'm not against triggering an emotional response, but I am also in favor of using real content and real value to trigger that emotional response. So if you want to write a product review that your readers will love, make sure that is filled with information. At the most basic have the most common who, what, when, where, why and how in that review so that the reader will have enough information, so that they can make an informed decision.
Be creative with your review. If you just write reviews over products you actually own you can do a screencast, a video where you show how to use it or you can take a picture of yourself. If it's an eBook, print it out and show others that you are using it actually. Also, show the outcome. For example, if you got Spencer Haws' Longtailclassroom show others what you have changed in your keyword research process.
3) Engage the reader emotionally
Nobody likes to read boring materials. Life is too short, and you don't have much time surfing the Internet so you need materials that will entertain you and at the same time also inform you. So you need to figure out your own personal style when writing in such an engaging way and figure it out quickly. Engaging reviews make more money, and it also builds more credibility for your blog. Everybody wins when you take the time, effort and energy to write engaging reviews.
 Don't forget: You can do it once and it will be there forever. That is one of the biggest advantages about writing: You have to do it once and it will make you money over and over again. So it actually doesn't matter if you spend some hours writing your product review. If you do it right it is well invested time.
Filed in: Affiliate Marketing • Blog
Tagged with: product reviews • reviews • write a product review
I'm Monja, the owner of several websites, amongst others
Digidesignresort.com
and
CMDacademy.de
. I make my money online since 2011 and as a teacher I love to teach others how to do the same - personally. You can connect with me here and on
Google +
Do you like what you read? Please Share