Link baiting is basically the process of creating content with the specific purpose of it getting linked to. Content you create for link baiting is often content that's shocking, surprising, funny or counterintuitive. Sometimes it's pure information though, e.g. you ask the leaders in your niche to give you their opinion on xyz. For example, in my niche I'd collect 100 opinions of leading Internet marketing experts and ask them for their best tip to get traffic. The experts you sent an email won't mind to spend 5 minutes to answer your question to get a link from you and you will quickly collect all these interesting information. Such a post is something people come back to. And why not if all that knowledge is in one place.
Here are two examples of successful link baiting techniques. Some of the most successful blogs and sites on the Internet got their rankings using this incredibly powerful technique.
"Shocker" Quizzes
Matthew Inman, former SEOmoz employee and founder of the Mingle2 dating site, once ranked first for the keyword "dating" using this method. Basically you'd create a quiz that appeals to your specific audience. For Matthew's audience, he created quizzes like "How many three-year old babies could you combat at once?" and other such quizzes. Once people answered the quiz, they'd have the opportunity to share it with their friends on Facebook, Twitter or their own site. Of course, the embedded code includes a back link to his own site with relevant anchor text. Today though, this could lead to a problem because you cannot vary the anchor text. Because of that, make sure you have a diversified link profile.
Using this technique, Inman generated thousands of one-way backlinks to Mingle2 with the exact match anchor text "Online Dating."
What we can learn from that:
1) It is great to create content that catches attention
2) Entertain people and they are willing to share the content
3) Make it easy for people to "use" your content
4) Make it easy for people to share your content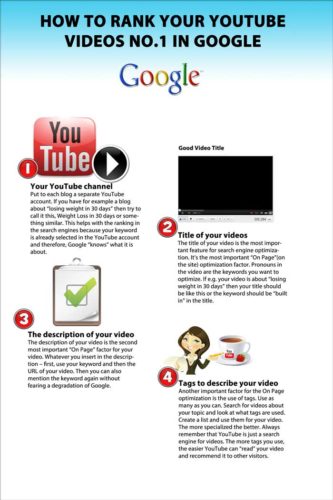 Infographics
Infographics have historically been incredible sources of backlinks as well. The key components are the same as the above: unique, attention-catching content that's both fun and easy to link to. A great infographic needs to have really good information about a specific topic. If it fits to your theme and you can include statistics and facts that people find surprising and entertaining, you "just" need to present them in a humorous way and you can be sure to gain 100s of back links.
At the bottom you should include a thumbnail version of your infographic with HTML code that is easy to copy. Be sure that people will share your infographic. You need to spread the word about it first of course but after that you will get a lot of attention. Infographics are often shared on sites like Reddit  and/or Digg bait. People on Digg and Reddit love images, because it takes less time to consume than a video or text. Posting images often gets you a lot of views, which in turn means a lot of upvotes / diggs if your content is great.
Link Baiting for Blogs
There are two ways you can use link baiting with blogs:
First, you can use this technique to target the more general Internet audience to get generic backlinks. Alternatively, you can create link baiting material that's specifically designed to attract people from your own target market. This method is better as the backlinks you get are more contextually relevant; the only caveat is that you need to make sure you can actually get enough traction in your own niche to make it worth it. Beside that, the newest Google update looks at these things: if people which are from your targeted niche share your content the share and/or back link is of much higher value.
In short, create chunk-sized content from time to time that catches attention and entertains. Make sure a "pass along" mechanism is included with the link bait, then post it on Digg and Reddit and post it to your lists. Once you publish your post you can basically promote it forever. I know, none of us will promote one post day in and day out. But if you make it your habit to share it 2 times per week or create 2 backlinks per week to this post, it was well worth your effort.
If you want to learn more about these techniques it might be a good idea for you to join our Academy where I help you in detail to generate traffic to your sites. You can also try it for free by signing up for our newsletter.
Filed in: Blog • Blogging Tips
Tagged with: link baiting • viral posts
I'm Monja, the owner of several websites, amongst others
Digidesignresort.com
and
CMDacademy.de
. I make my money online since 2011 and as a teacher I love to teach others how to do the same - personally. You can connect with me here and on
Google +
Do you like what you read? Please Share