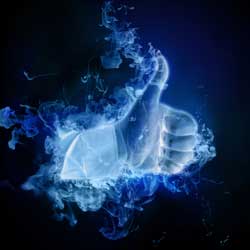 Facebook offers a number of business-building benefits. Facebook is great to drive traffic to your websites. Millions of people are on Facebook every day, the question is just how to reach them. Here are some essential tips for setting up a successful Facebook Marketing Campaign:
Build a following
As a social networking site, the best way to drive traffic to your site is by interacting with people. Reply to their concerns and questions. Doing so will give them an idea on how to join your community and become friends with you or your fan. But also support your friends and fans. Like their content, share it with your followers if it is interesting for them. In short: Do to them (liking and sharing, responding to their questions and comments) what you expect them to do.
Also, offer tremendous value with what you share. Sure you can link to your websites and post but make sure that you mix that content by linking to other great bloggers posts as well. It might be worth for your readers to read. All in all: just keep your readers in mind with whatever you do. Your content stream on Facebook is, after all, just that – a list of what you share.
Engage and interact with your friends and fans
Marketing on Facebook is only effective if your friends and followers feel they can trust you. You earn their trust by engaging with them. If you think about it is the same with friendships in real life. If you don't call a friend every now and then a close friend might fade away. Facebook is about your person as it is a social network where people talk to each other.
Content for your Facebook page can be:
Provide the tip of the day related to your market and post it on your Facebook Page
Post offers and promotions people love to know about. Or offer them Fan-only-promotions of your own products
From time to time, share stories about your life, share a video, links and photos.
Integrate effectively
One of the keys to any successful marketing campaign is integration with your other marketing strategies. When you integrate your Facebook marketing tactics with your other tactics, you'll receive the best results possible. For example, add a Facebook Like Box/Button to your website and the other way round: Add a link to your website to your Facebook profile. Add a link to Facebook in your signature in Forums or in Emails. Different people prefer different content. That is why it is a good idea to expand your reach by conquering different social media site. However, when you just start out is is a great idea to start to engage with one market on one social media site. Often it is much better to take one step at a time than feeling overwhelmed and not doing anything anymore.
Before you start out on Facebook identify your purpose for using Facebook as a marketing tactic. Create goals and embrace these essential tips for Facebook marketing success.
Wanna learn more about Facebook marketing? Check out Amy Porterfield's Course about Facebook here.
Filed in: Blog • Social Media Marketing
Tagged with: facebook • facebook marketing
I'm Monja, the owner of several websites, amongst others
Digidesignresort.com
and
CMDacademy.de
. I make my money online since 2011 and as a teacher I love to teach others how to do the same - personally. You can connect with me here and on
Google +
Do you like what you read? Please Share