So, you have put up your website and filled it with quality content. Your next move should be to get backlinks to your website. Getting backlinks is so important if you want your website to succeed. For this purpose, take the time to go through the 11 backlink strategies discussed in this article.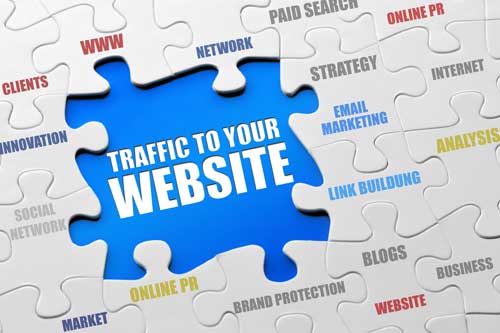 Although backlinks are not as important anymore as they were some years ago they still are because you cover two things:
1. Another audience a blogger worked hard for will see your amazing article.
2. The search engines will notice that you have been mentioned on another site.
First off, I am going to define what backlinks are, how they work and why they are so important for your site's success.
What are Backlinks and Why are they important?
Backlinks are also called inbound links. Backlinks are links that point to your website from other sites. Let us take an example: if website A links to website B, then website B has backlinks from website A. Simple as that.
Acquiring backlinks is very important since search engines, such as Google and Bing use them in order to determine the value of a website. If your website has loads of backlinks from other websites, it shows Google and other search engines that those website think highly of your website to link to it. As a result, your site's ranking on the major search engines will improve.
The bottom line is that inbound links play a great role in improving the ranking of your site on search engines, especially Google. And of course, a higher ranking of your site means huge traffic.
You should build two layers of inbound links:
The primary layer
The secondary layer
The primary lawyer involves links from other websites that link to your site directly. On the other hand, secondary links involve links linking to the primary layer.
But be careful not to build too many inbound links because Google may drop your site's ranking as penalty.
One good way to avoid penalties is to build loads of links that merely link to the primary lawyer. Another advantage of this method is that it will improve the value of primary links you get.
Now, let me guide about the types of links that are good for secondary links and the types of links that are good for great for primary links. Read on.
Sources of Primary Links:
Directory submission
Guest posting
Articles on HQ article directories like EzineArticles, Articlebase and GoArticles
Wikepedia entries
The thing is that you should get quality backlinks using the mentioned sources.
Sources of Secondary Links:
Forum Posting
Social media marketing
Blog commenting
Use Social Media
Another way to acquire inbound links is to use social media sites. The most popular social media platforms include Facebook, Twitter, Pinterest and Linkedln. For best results, you should make use of at least two social media sites: Facebook and Twitter. The other two are important but e.g. on Pinterest you are more seen if you have a visual website. For example: It is a perfect source to get traffic from for my digital scrapbooking site.
For acquiring inbound links from Facebook, the first thing you need to do is to make a Facebook Fan page and include your website link in it. For getting inbound links from Twitter, your first move should be register with Twitter and include your website's URL in the bio. Once you have done that, your next step should be to get Twitter followers and Facebook fans to get the word out about your business. It's a long process though. You need to like and tweet other posts and tweets before you'll get anything significant in return. So the best thing is to participate in your niche because you enjoy it because it will take some time to build an audience and get traffic from your preferred resource.
Also, invest some time daily, it doesn't have to be more than 10-15 minutes but make sure you do that daily so you are seen.
Release Press Releases 
If you have something newsworthy, you may compose a press release to share it online.
For instance, you may announce the launch of your fresh website and spell out how it can help others in your niche. You can then submit your press release to the most popular Press Release websites, such as PRWeb.com.
This is the fastest way to get let the world know about your business, while acquiring inbound links from a lot of authority sources.
Contribute to Wikipedia 
Acquiring inbound links from Wikipedia is a great backlink strategy. As a matter of fact, Wikipedia.org is an authority website in the eyes of popular search engines. So, if you can get backlinks from Wikipedia, it is a huge advantage.
You may add your website's link to a page on Wikipedia on your own. You just need to search an article associated with your niche, update the article with original and valuable information and include your site's URL in the reference area.
Voila! You have an inbound link from a great authority site.
Submit Guest Posts
Guest posting is one of the most viable backlink strategies. All you need to do is to make an article or blog post and email it to a quality website or blog for approval and submission. If approved, you will get an inbound link from that site.
The webmaster will get a quality post for his visitors for free and you will get a quality backlink for your site. It is a win-win backlink strategy.
Post comments on blogs
Another popular backlink strategy is blog commenting. You just need to find a successful blog in your niche, and leave comments below every article you find interesting and useful. Along with every comment you post, you will leave your site's link as well. This way you can get loads of backlinks to your website.
Forum posting 
Forum posting involves taking part in forums in your niche. First of all, you need to find a couple of popular forums, sign up with them and then ask questions and give answers to others' questions.
Your participation in the forums will build your authority.
Take part in Yahoo Answers 
You can get a lot of inbound links to your website by participating in Yahoo! Answers to help people out. If you are expert in your niche, you can give answers to people's questions. All you have to do is answer the questions and include your website link as source.
This way you will get backlinks in addition to a couple of prospective customers.
Submit to popular directories 
A few years back, directories were great means to acquire several backlinks. These days, nevertheless, only a couple of them are useful. I recommend submitting your website to the following three website directories:
DMOZ
BOTW
The Yahoo Directory
This method is great and will give you three quality backlinks rather than hundreds of usefulness mini-directory submissions. Once you include your site in the three directories, you don't need to look for any other directory.
Link exchanging 
Link exchange is all about "I will scratch your back if you scratch mine". This means you will ask other webmasters to exchange links. In other words, website 1 links to Website 2 if website 2 links to website 1. Therefore, it is called link exchanging.
Article marketing
If you want to attract online users to your website, then you cannot ignore the importance of article marketing. In fact, articles are backbone of every website. Informative articles introduce users to the benefits of a particular product or service. Let us first look at the fundamentals of article marketing.
Basically, there are three kinds of articles written for driving traffic online:
Press releases
Blog posts for blogs
Articles for article directories
When producing articles for blogs as a backlink strategy, you have the authority to approve or disapprove articles. You can write and post as many articles as you want. Each article will contain keywords and phrases related to your niche. But the only thing you need to keep in mind that the quality of articles should be great. This means the article should be informative, grammatically correct and relevant.
Press release articles that are submitted to press release websites. After approval, they get published on the website. Actually, press releases should be newsworthy. In other words, they should not be about you, your products or services. In fact, you should be objective. Some press release websites convert links included in the articles to no-follow links. As a result, you won't get any benefit from the press release. The no-follow links will bring people to your site but these links have no importance in the eyes of search engines.
Articles submitted to article directories, such as EzineArticles and Amazines have to be approved. For the most part, these sites do not allow links in the article body. To get started, you should first sign up with a directory and then submit quality articles to them. The first few articles should be great quality. At the bottom of each article, you can leave the link to your site for backlinking purpose. Most of article directories on the web allow you to submit articles for free; however, some of them have membership plans that require you to pay a certain amount as monthly or yearly cost. One such site is Ezinearticles. If you buy their membership, your articles will be reviewed and approved within a few minutes.
Video marketing
Video marketing is gaining popularity as an effective backlink strategy to boost traffic to a website. For video marketing, you can choose any of the various video sharing websites, such as YouTube, Vimeo, Dialymotion, and so on and so forth. I've published a full guide for optimizing your videos here.
If you choose YouTube, which is the best video sharing website, you will need to first sign up with the site, create videos of your products or services and then upload them to YouTube along with link to your website. Simple as that.
You may also choose to comment on other user's videos and include your website link. The comments should be informative, not spam. Watch their videos before you post comments. This way you won't get marked as spam.
So, these are just 11 backlink strategies to get you hundreds of thousands of backlinks with ease. Do try these out if you have just started your own website.
Filed in: Blog • Internet Marketing
Tagged with: backlink • backlink strategies
I'm Monja, the owner of several websites, amongst others
Digidesignresort.com
and
CMDacademy.de
. I make my money online since 2011 and as a teacher I love to teach others how to do the same - personally. You can connect with me here and on
Google +
Do you like what you read? Please Share