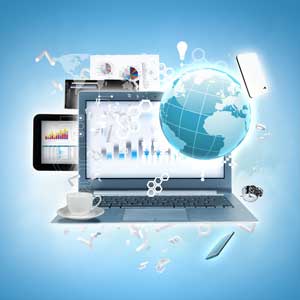 In the previous blog post I listed all kind of free or pretty cheap to use Web Analytics Tools. Do you have it already installed and if so – do you have a close look at the data regularly? If not, you definitely should because it can help you to learn more about your customers behavior. It can tell you what kind of content your customer is looking for and also if  he arrives for the right search queries on your site. If not, you might lose business. After all, a customer who comes to your site for a special query and is then disappointed because he cannot find the answer will leave quickly.
Here is what Analytics can track:
How long a customer has been on your website
How many pages they viewed per visit
How they arrived at your website
How long they stayed on your website
What keywords brought them to your website
How they were referred to your website. For example, social networking link
Analytics can also show you:
Geographical information about where your users are coming from
What is the user's landing page?
What page do they visit last before they leave the site (maybe you need to improve it?)
Shopping cart abandons
External clicks
What path have the visitors taken before they leave your website?
All of this information can help you create a better customer experience and a better business and with both comes an increase in income. For example – when you notice that a majority of your traffic comes from the organic search then you should support that and add even more content. Or if you see that someone specific has linked to your website you can contact him and partner with him. As long as you know what kind of people do what on your site you can improve your site further. Sure it depends and it may take a bit time to get along with Analytics but it is time well spend. If you review your data regularly you can make well informed decisions.
Do you want to learn more about analyzing your website data? Join the Living For Monday Academy and learn how to improve your site without spending 100s of  Dollars for a SEO company.
Filed in: Blog • Internet Marketing
Tagged with: analytics • web analytics
I'm Monja, the owner of several websites, amongst others
Digidesignresort.com
and
CMDacademy.de
. I make my money online since 2011 and as a teacher I love to teach others how to do the same - personally. You can connect with me here and on
Google +
Do you like what you read? Please Share