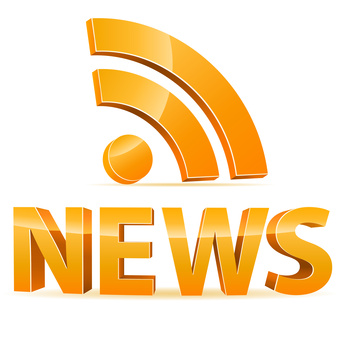 For a long time RSS Feeds sounded suspicious to me. Anyone was talking about XML and Feedburner and that it is a must have. It took me some time to just figure it out. I thought that I would not need it really to make my sites successful. And while that is true – you don't really need anything but content to make your site successful – you definitely should have a look at RSS Feeds, even if you don't look at Google's Feedburner anymore because they want to stop their service and you might lose readers sooner or later.
RSS Feeds just help your readers to not to forget your site. For example, I have the Newsfeed Reader on my website and I have it open all the time. New posts come in all day and when I find something interesting I jump over and read it. Yeah, it's that simple. Beside that, I use it for my business because this way I can easily do blog commenting on some blogs every day. It's a habit I enjoy actually.
You have an RSS Feed anyway, so it is easy to take that advantage over your competition. Here is how you can incorporate them into your website.
What Is an RSS Feed?
An RSS feed is simply a type of program that publishes any updates on your website. RSS stands for Really Simple Syndication. It is a type of feed format people can subscribe to and then get the latest news on your site.
Benefit of RSS Feeds
The primary benefit of an RSS Feed is that your customers and prospects are instantly notified whenever you publish new content. You'll stay front of mind with your customers. They receive the benefit of having your information delivered to their email inbox or reader.
You can deliver the following information to your subscribers (depending on the software you use for your website):
Blogs posts
Published articles and content
Forum posts and activity
Scheduled events
News
Special promotions, coupons and offers
A simple RSS feed can help you connect with your customers and prospects on regular basis. It helps you build a community and keep them informed and connected. You can also use an RSS Feed to provide information about your industry from other websites. For example, if you have a website that focuses on a financial investing niche, it might provide value to your visitors to see an RSS feed that is focused on the latest financial news. The information is presented right on your website for all visitors to benefit from.
Adding an RSS Feed to Your Website
The process of adding RSS to your website varies depending on your website platform. For example, if your website is built on a WordPress template then you  already have RSS features and functions. You simply have to activate them and modify the settings to fit your needs. Just add a link to your header with a button to click to find your RSS Feed. Your RSS Feed address is usually yourdomian.com/feed. That's it.
On the other hand, if you have a Joomla or another CMS based website then you may want to look for specific plugins for your CMS. Still, it's easy to do. Jusg to to Google and type in "Plugin + your CMS". These plugins create nice RSS buttons and place it in an obvious and strategic location. You can generally choose the button's appearance and the location of the subscribe option on your website.
Other website design software programs may not accept RSS technology so easily. Investigate your website platform and the possibilities. RSS technology provides a number of benefits to your readers and to your bottom line. Investigate the possibilities today.
Personally, I use WordPress. On my niche sites I'm a big fan of Bluehost because they are cheap and provide excellent service. This is in my eyes especially a great idea when you just start because then you don't want to invest that much. Beside other programs, they allow WordPress to be installed with two clicks and that is really a huge advantage when you have no clue what to do. I also think that WordPress is easier to use than Joomla. I haven't used Joomla for years now because when I did I was so fed up that this and that wasn't working but – as I said – it's years ago so I believe they have improved a lot.
WordPress though is very popular. There are thousands of plugins – if you can't find one for a special occasion you are lucky and should have someone programming it for you.
In my course, the Living For Mondays Academy, we take care in depth about adding RSS Feeds to your site. Check it out here
Filed in: Blog • Traffic Generation
Tagged with: rss feed • Traffic Generation
I'm Monja, the owner of several websites, amongst others
Digidesignresort.com
and
CMDacademy.de
. I make my money online since 2011 and as a teacher I love to teach others how to do the same - personally. You can connect with me here and on
Google +
Do you like what you read? Please Share