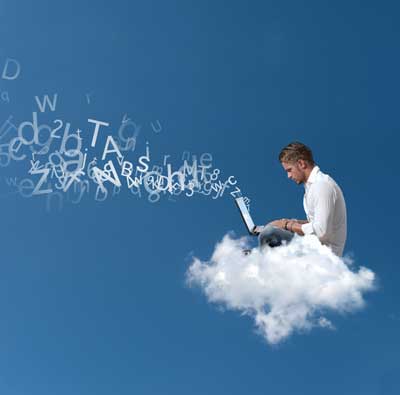 Who doesn't love free stuff? Well, our attraction to free goodies extends to the Internet as well. If you are reading this blog, you know full well that traffic is the life blood of the Internet. Without it, making money online is impossible. In short, no traffic means no money. Given how important traffic is to making money online, many people mistakenly assume that you have to spend a lot of money to get traffic. Nope. There's tons of free traffic out there. The most common and most targeted is search engine traffic. Imagine getting your website in front of eye balls that are searching specifically for the content your site has. It doesn't get any more targeted than this. If you want to get more of this yummy free traffic, follow the basic SEO tips for traffic generation below. Sure, Google has unleashed its Panda and Penguin updates but the tips below are what works today and will for a long time. They aren't going anywhere anytime soon.
Target the right keywords to succeed
Many bloggers fail to get decent search engine traffic volumes because they pick keywords that are either too competitive or too narrowly focused that people rarely search for them. To add insult to injury, many of these struggling bloggers pick keywords that have low commercial value. They might get traffic but each ad click these keywords yield only pennies. If you find yourself in this situation, you need to head on over to Google's Keyword Selector tool and click on 'exact match' on the left side. Enter your blog's main keyword and look for sub-keywords that get decent search volumes. Next, search for each keyword on google.com/ncr and look for the number of competing pages for the keyword. Take out keywords that don't get decent searches and have too many competitors. Once you have filtered your list, filter it one more time by using the keyword tool to display cost per click projections for each keyword. Remove the keywords that are priced cheaply.
Personally, I use Market Samurai as you already know when you are a long-term reader of this blog. Although it is a paid tool it is well worth the money because it saves me a lot of time when I do keyword research. Keyword research is the most important thing to do when you want to make money online. Targeting the right keywords makes or breaks your business.
But you don't need to spend money to do proper keyword research. You can use the Google KeywordTool but it is much more convenient to use Market Samurai because you can access the data for many keywords at once.
You can get a two week free trial here
No blog is an island: the power of social signals
Thanks to Google's Panda update, Google is now paying attention to your blog posts' popularity in social networking and social media sites. If you aren't getting as much traffic from Big G as you should, you can try to fix things by plugging your blog into the larger social network. You can do this easily by installing WordPress plugins that automatically publish to your Facebook fan page and Twitter feed whenever you post on your blog. I won't recommend any because personally I prefer to do it manually.
If you are a reader of any blog out there, won't you prefer it when the blog owner you follow takes a minute to post an update of her blog himself instead of just a link?
Don't stop there. Actively engage people on Twitter and Facebook and build connections. Send lots of hashtag messages and comment on other people's walls or send @ messages. Your goal is to get your links shared on Facebook and retweeted on Twitter. The more you do this, the more social signals your blog will get and the higher the chance you'll get more search engine traffic.
Beside that, it is great fun to engage with people in your niche. In the end your niche is your passion so why not participate?
Being social yourself makes social marketing so much more efficient. Sure, you can't be everywhere at once when you just start out. Pick one or two social accounts and work on them. After some weeks just move on and pick another one. Once you have things out of the ground you feel much less overwhelmed with all the social media networks around.
Filed in: Blog • Internet Marketing • Traffic Generation
Tagged with: basic SEO • seo • Traffic Generation • traffic generation tips
I'm Monja, the owner of several websites, amongst others
Digidesignresort.com
and
CMDacademy.de
. I make my money online since 2011 and as a teacher I love to teach others how to do the same - personally. You can connect with me here and on
Google +
Do you like what you read? Please Share