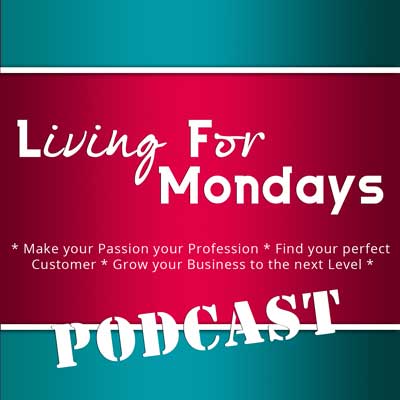 In part 1 of our series about making a living on Fiverr Eugeni0 told us a bit about himself and his business on Fiverr. But actually we thought that it would be nicer to add a Podcast and discuss some more things. When you just start a business it is not about the question what is going to happen in a year from now but much more about the problem what you are doing tomorrow to get your first visitors on your site. Does that sound familiar? At least for me, it was. Every time I start a new adventure I face the same problem:
Where do I find the first visitors?
Where do I get my first subscribers from?
And, as we have a business, even more important: Where do I find my first customers?
Eugeni0 helps us exactly with that question and you'll also learn:
how you make $5 articles worth your time

how you make things which are frightening at first a habit
how you become better when you push yourself out of your comfort zone
how to overcome fear in the beginning
what helps against writers block
why you sometimes you just need to start and do things and tweak them later
how to find your first, highly targeted, customers
One thing Eugeni0 mentioned at the beginning of the podcast definitely is that writing is his passion. Actually, he mentions that he would even do it if he wouldn't get paid. When I first started out with my digital scrapbooking site I wanted (or needed) to make money but, to be honest, it was just a second thing. I just had the passion for the topic and I wanted to be the owner of such a website where people meet and enjoy doing crafts. I didn't know anything about keyword research, I didn't know about backlinks (and 2008 it was huge!) and I definitely wasn't worried about my page rank. I just wanted it and I spent every minute I had to get this working. Making money was second. And I think this is what you need in the beginning to really stay focused – passion.
If you decide for a niche do something what you would love to do anyway in your free time. At the beginning you need a lot of staying power to overcome this first phase of your business.
Items mentioned in this Podcast:
Any Questions?
If you have any questions please feel free to contact me here.
Do you like the LivingForMondays.com Podcast?
Subscribe to my Podcast on iTunes, I have some really exciting interviews coming up!
Filed in: Blog • Internet Marketing • Podcast
Tagged with: $5 services • fiverr • How To Make A Living On Fiverr
I'm Monja, the owner of several websites, amongst others
Digidesignresort.com
and
CMDacademy.de
. I make my money online since 2011 and as a teacher I love to teach others how to do the same - personally. You can connect with me here and on
Google +
Do you like what you read? Please Share