There will come a time in a person's life that he will realize that he has nothing to write about. Just recently I've talked about this here. I thought it would be nice to have an article series about that because I feel it is a common problem each of us face from time to time. It can be a problem if you know that you should post something on your blog soon but you cannot think about anything that you can tell your readers. Before you panic, breathe first and remember that it will pass too. You can help yourself to think about topics though.
Here are just some things that you have to follow to get through writer's block:
First of all, remember that one of the reasons why writers sometimes do not want to write is because they are not motivated enough. Sometimes, writers feel that they are not appreciated or they are not getting proper compensation for the things that they are doing. Remember that what you can do is to think of happy thoughts and possibly write about something that you can be happy about. It is likely that your creative juices will come flowing afterwards. So maybe start with a personal topic, even something that discusses your writer's block. It's likely that others have faced that as well and come up with some tips and ideas for you how to get over it.
Second, there are also times when you are just too tired or too lazy to do anything. Perhaps you have not been out of your home for a certain period of time. If this is the problem, it will help if you could try to walk around a bit. It is likely that you will see things in a more special way. A lot of writers also love to read. It is likely that you have some reading materials that you have not read just yet. Today may be the time to read now.
Third, going somewhere new or just changing the position where your laptop is positioned at may give you a new perspective about things. You might think at first that this is a bit weird but it can actually do wonders to finding new topics to write about. I recently moved my desk. Before, I stared at the wall, now I turned it around and have a nice little corner and a window. I can tell you that work is done nicer now if not even faster. Sometimes there are the little things that help you.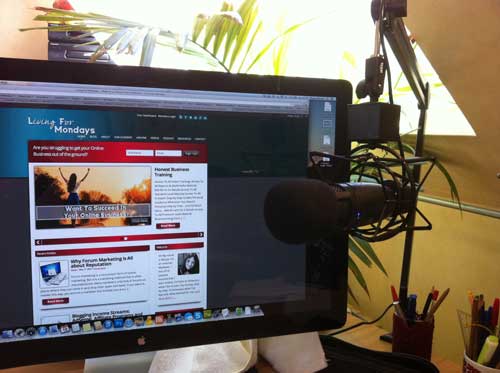 Fourth, why not change the way that you write your articles? Instead of starting from the introduction of what you are going to write about, write your conclusion first. This will seem like something that you have not done before and will give your mind motivation to finish the whole thing.
Fifth, maybe it is your laptop that is causing your writer's rut. You may need to change the way you write. Maybe you have an old typewriter that is begging to be used or maybe you just need to write with pen and paper. It may come out more heartfelt that way. At least it might be worth a try – or just use pencil and paper while you watch TV. Whatever gets you back in writing mood will be fine.
Lastly, set up certain rituals that you know you can do when you would like to write in a more profound way. Every time you feel that you have nothing to write about, you can simply do those rituals and you will probably be surprised with all the ideas that you will get at the end of the day.
If nothing helps, you can always get some PLR (=Private Label Rights) articles. These are pre-made articles you can use for your blog posts. But never ever use them as they are since then you might get in conflict with duplicate posts. Others may already use the blog article as it is. So when using PLR make sure you rewrite portions of the article and add your own experiences. This is much easier than writing from scratch.
You get get high quality PLR here:
Remember that you can get through your writer's block. Just do the things mentioned above and you will get through it all right.
Filed in: Article Writing • Blog
Tagged with: PLR • writer's block
I'm Monja, the owner of several websites, amongst others
Digidesignresort.com
and
CMDacademy.de
. I make my money online since 2011 and as a teacher I love to teach others how to do the same - personally. You can connect with me here and on
Google +
Do you like what you read? Please Share