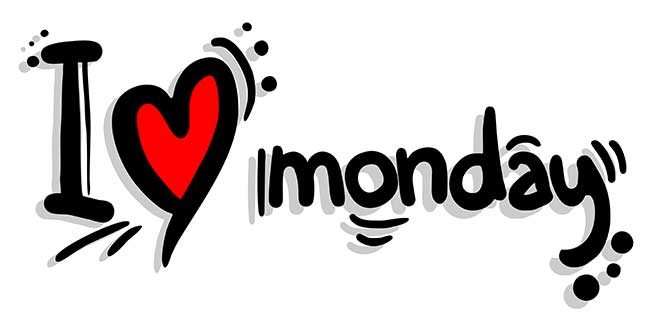 One of my huge projects this year was Living For Mondays. At the beginning of the year my Mum and I decided that we would take a different approach. We already had The Affiliate Marketing Lab finished and set up (basically that was the same website as this here) but we just didn't like the design as well as the look and feel for the customers we wanted to target. Much more, we wanted to give you an impression of what it means to work in a job you really love – and that is what Living For Mondays stands for.
We hired a webdesigner and simply had him convert all content from the old site to this one and split the German site to a stand alone one. Our plans were HUGE. We wanted to add content daily and quickly make it stand out from the crowd because we really wanted to help people with their business and not disappear once they signed up.
Actually there were some obstacles coming along our way:
creating daily content means to spend a lot of time on a project which doesn't bring in any money just yet
in return, this means that you couldn't do anything else but working on the content
my Mum is not safe enough with English (she understands well but doesn't feel she is good enough) to actually help me writing which also meant that discussing content, etc. was difficult
I wanted to get a Podcast up and running which also took a lot of time to accomplish
the redesign and rebranding of the site also took more time than I thought it would (mostly because I didn't exactly know what I was looking for ;-))
As you can see, there are obstacles, you cannot avoid them. When I finally came all over that I had lost a lot of the drive I had at the beginning. But since I love this niche it didn't take me long to get back on track. You can see in the archives exactly when I published what and that I was back on track in April and have outdone myself in May – I published about 5 articles daily. Yes, 5 articles per day. I thought I could do that until the end of the year but life taught me what I should have known already: You cannot write 8 hours per day without (a) burning out and (b) taking care of the rest of your business. So after 3 weeks I fall behind – I didn't publish for some weeks and then tried to get back on track at the end of June.
Again, as you can see, i couldn't get back to publishing 5 articles per day. It was a VERY ambitious goal, I know. But imagine I could have sticked to it? I believe this site would be now where I want to have it.
What does that teach you?
It's good to shoot for the moon on the one hand. Ambitious goals are there to accomplish and imagine how proud I'd be today if I could have sticked to it. I simply couldn't because I have to run a business and make money actually. I would have made more money along the way but I believe it would have taken me a  few months of dedication to just sit down and write. I would have needed someone else to accomplish the rest of my business for me. Or, I could have hired someone to write articles but I didn't want that – I actually want to give you tips I have learned and really, I love this niche so writing about how to make money on the Internet is not hard for me but it takes time.
My experience though should teach you that you can set ambitious but not impossible goals. Look at it long-term. Can you stick to the schedule? Can you manage everything else through this time? Or is that nearly impossible? If so – go for one article per day or two. Done that consistently I would have published today more than I did with my super-ambitious-five-articles per day idea.
The other option definitely would be to hire someone to help you. Just think about it: If you had someone hired, e.g. for 3 months writing 5 articles for you per day with an average of 500 words, when would you get a return on your investment? You still would have to set up the articles, optimize them, link to affiliate products, etc.
Before you start out with your business of if you want to change some things, make sure you can really stick to things. It won't help you if you are like me and fall back and don't do anything at all 😀
Lesson learned. I now publish three articles per week here. Except a short delay due to some personal issues at the end of November I could stick to my schedule.
Need help with your business? Join the Living For Mondays Academy for $1 – nothing to lose and absolutely risk-free!
Filed in: Blog • Blogging Tips
I'm Monja, the owner of several websites, amongst others
Digidesignresort.com
and
CMDacademy.de
. I make my money online since 2011 and as a teacher I love to teach others how to do the same - personally. You can connect with me here and on
Google +
Do you like what you read? Please Share