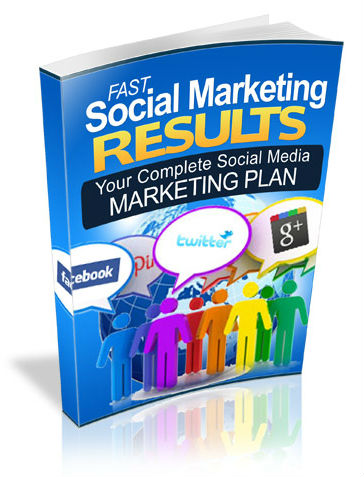 If you are around for a bit you know that I'm a huge fan of Lynn Terry. I'm in her Elite Group and I can just tell you that it is totally valuable to be able to exchange ideas with others. It was often that exactly her advice or the advice of the other members there brought a change to a strategy for a certain product or site I thought could work. Without those I would have given up the one or other time or things simply wouldn't have worked out so well. But brainstorming and discussing helps to stay and get back on track. Also, challenging yourself is a good thing to do in business or you won't get anywhere.
But that is not what I wanted to talk to you about today.  Some weeks ago Lynn has published her course Social Media Marketing Results with tons of great content and great bonuses. So I took the chance over the holidays and put myself on the sofa to enjoy the course. I'm still not through it all because, really, the content is just awesome and it is a HUGE in detail value packed training. Lynn covers it all – from content marketing to Facebook and Pinterest.
In the Social Media Marketing Results Package you get:
a 2.5 hours long main training session where Lynn explains her strategies and details she uses every day for her social media marketing
a PDF of that session so you have it all together
you can join a private FB Group for ongoing support and brainstorming
You also get an objectives worksheet, a goals checklist, a resource sheet, a set-up checklist, a social marketing tasks list, a Facebook Page Marketing Checklist and a Social Marketing Action List Handout
Beside that you also get 8 Bonus sessions: Learn how to define your goals and objectives, how to use time blocks, how to do Facebook, Google+ and Pinterest Marketing and how to put Social Media Marketing in action and a Q&A Session. And last but not least you get a complete session about fast and easy content marketing.
YES, this package is actually all you need when it comes to Social Media Marketing. A one time investment for tons of customers – imagine how much you have to pay for each of them if you get them e.g. over Google Adwords
Why we have to use Social Media
I've been a long ignorer of social media marketing. I thought I simply couldn't put anything else on my table and deal with even more platforms to get fans, followers, etc. Well, I've totally changed that lately. The point is that Google is actually changing its search results. They are now personalized. This means that it shows content based on the content you consume on Facebook or based on what you consume on Google+. So this also means that people won't be able to game Google anymore because you can hardly game social engagement. And this also means that you can no longer ignore social media. You have to be present, the question is "just" how to manage it and get in touch with your audience.
The best thing to do is to get started somehow. Hopefully you have followed my advice and got yourself signed up for all important social networks such as Facebook (your fan page), YouTube, Google+, Pinterest, Twitter, Slideshare and Instagram – just to name a few but the most important in my eyes. Even if you don't use them right now, don't forget to sign up or your business name might be used by someone else. So really, it's a great idea to register on all platforms.
How we can manage Social Media
I still think that it is the best thing you can do to focus on one social platform and then expand to others once you get things going. It is much easier to handle one thing first and then get going on other platforms than trying to manage all those mentioned above. So pick one where you find your targeted market.
For example:
More visual websites might find their market on Pinterest while content based sites might find their people on Facebook.
You may even pick two platforms if you think they are equally important to you but the main point is that you stick to them.
The one or two you pick need to be in your daily schedule to get serious results. This is the most important point. Make it your goal to post 3 times on Facebook and re-pin 3 pins. Don't set your goals too high. The main point is to challenge yourself but not overwhelm you 🙂 Enjoy the process, it will take a bit until you get results so you better like what you do.
Today it is more important than ever to use social media marketing. If you haven't, do it now. It will be essential for your business. This is also said by marketers such as Gary Vaynerchuk who recently published Jab, Jab, Jab Right Hook!.
If you need help to get started you have to check out Lynn's course. It is not "just" a book but a full multimedia course with video, PDFs and even a Facebook Group. It is a small investment when you think about hiring someone to do your social media marketing or, even worse, trying to figure how to do it yourself – it will cost you far more time and money.
Filed in: Blog • Internet Marketing
I'm Monja, the owner of several websites, amongst others
Digidesignresort.com
and
CMDacademy.de
. I make my money online since 2011 and as a teacher I love to teach others how to do the same - personally. You can connect with me here and on
Google +
Do you like what you read? Please Share