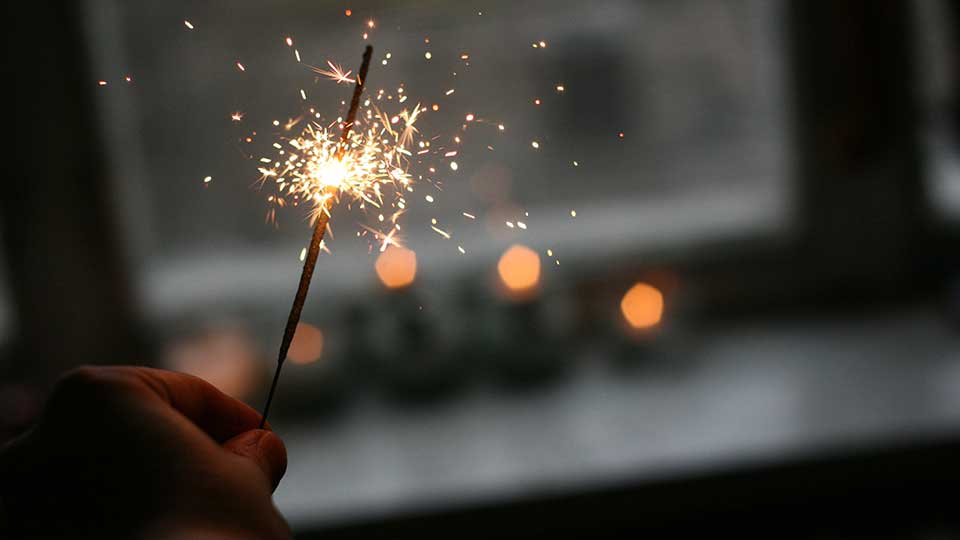 We just figured how important content and focus is and that's why today I'm here to create a plan and set goals for the last quarter of 2017. I don't think I'll write 1500 word blogposts every day but I really want to give you a lot of content this month to get on track – not just here but also on my other websites.
SMART Goals
We learned that goals need to be SMART which means smart, measurable, actionable, reasonable and time-bound. I think I'll set goals for the last quarter of 2017 but basically they will also be valid for the year or even years to come. I'll start with the minimum I need to do to keep things running. It might be that I still put too much on my plate because I will have to do whatever I write down four times – one time for each website. It might be challenging but I think if I plan ahead and work in batches it actually is doable. What about you? How are you going to manage your different passions or tasks you need to do?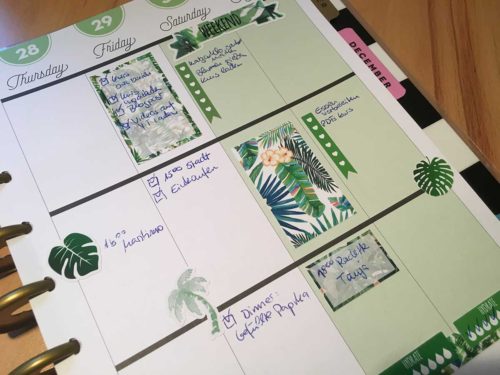 I know although I'm struggling I'm in a much better position than most of you. I can do that full-time while many of you might still have a day job and do their business on the side. I get it, huge struggle and challenge as well. Still, I believe wether there are four websites which need your attention or a full-time job in both cases you need to use your time wisely. Writing things down here also makes me feel like I have committed to do them.
So what I learned about goals so far:
Make your goals actionable because then they are measurable
Write them down and tell anyone about them (in my case I tell all my readers OMG!)
Get everything sorted in your head
Focus, focus and more focus!
Plan ahead
My Goals
I decided to break my goals down in weekly, monthly and three-monthly goals. So here on top the overall goals which are measurable this way:
3Monthly Goals
increasing sales by 50% on Digidesignresort
increasing organic sales (not from Groupon) to 2 per month on CMDacademy
increasing sticker sales on Etsy by 2 orders per week
making more affiliate sales on LFM and DDR
setting up drip content on DDR Classes
setting up LFM Classes
rework the classes on CMDacademy over and add more PDF and material
Monthly Goals
Clean up Pinterest Profile for all 4 Websites, one for each, create boards and start pinning daily
Set up new Freebie on Digidesignresort
Set up new Freebie on LivingForMondays
Weekly Goals
making editorial calendars and setting up my planner for all these goals
Digidesignresort:
Post daily on Facebook, Pinterest, Instagram (daily)
VLog about what happens in my Life, it's about scrapbooking = preserving memories (daily)
2 Newsletters (weekly)
Blogpost about the new Collaboration Kit (monthly)
Affiliate Post, e.g. Best Printers etc. (monthly)
Post related to Sunset Scrapper Club
Post related to Safari Lounge
Tutorial for Safari Lounge >>> in Safari Lounge
Tutorial für Sunset Scrapper Club >>> in Sunset Scrapper Club
LivingForMondays
Blogpost (daily)
Video (weekly)
Post daily on Facebook, Pinterest, Instagram (daily)
SimpleLifeStories
Blogpost (weekly) >> Plan with me Video
Post daily on Facebook, Pinterest, Instagram (daily)
Creating new sticker (two monthly)
CMDacademy
Blogpost (daily)
Post daily on Facebook, Pinterest, Instagram (daily)
Video (weekly)
I know this list isn't done by any means. Beside that I set up my goals a bit strange. Actually you'd set a 3 month goal and break that one down. I went from the bottom to the top which is wrong. But for me it was also important to write down the daily stuff so I can start immediately – today actually. While I was writing my goals I got site tracked. I quickly created a VLog for DDR, I posted the VLog on Facebook and Instagram. I also uploaded to YouTube and at some point I felt overwhelmed. So guess I need to work over that. But for now, that's a plan. Also thought it would be nice if we all had a PDF to download to put in our goals, wouldn't it? I'll put it on my list. Pretty long one! Need to get sorted though – I'm really not done with planning and setting goals. Oh well… Figured though that, if I wait for everything to be perfect, I'll never be done. So if I first revise the website here (which I should do asap!) it will take me a week or longer and I don't get any content up. And before I'm done I might have forgotten about all my goals and I'm pretty behind as well. So let's get started first and then revise.
Action for today: Go ahead and create something. No matter if it is a blogpost, a vlog, something creative – whatever piece of content you like to create, today is the day!
By the way, I decided to use my Happy Planner for all that. Some may think it's not "Business like" but, oh well, I like the colours and all the icons 😀 So choose something you really like then you don't mind using it. You can, of course, use whatever you want but if you are interested what Planner I use, you can have a look here*.  The picture of the Planner above is also the Happy Planner but actually a private one where I played a bit around. My business planner is in the office and already looks a bit fuller by now. That was more to try out if this system could work for me. Also I played around with the stickers we are creating. As you can see it doesn't fit by now. Anyway, it's fun to decorate things a bit, just for the fun and the little girl in me ;-).
*Product links are mostly Affiliate links. While I get a small commission if you buy something there is no disadvantage to you, it's the same price.
Filed in: Blog • Blogging Tips
I'm Monja, the owner of several websites, amongst others
Digidesignresort.com
and
CMDacademy.de
. I make my money online since 2011 and as a teacher I love to teach others how to do the same - personally. You can connect with me here and on
Google +
Do you like what you read? Please Share