Actually it took me much too long to make these decisions and figure that focus is queen. The last years (holy cow, am I really talking about years?) were a struggle. Me jumping from left to right, not knowing what to focus on, running around, watching classes and videos and in the end being so powerless that the only thing which seemed to help was running into the sauna to get my head free again.
This morning I made a decision: It's over.
I do no longer want to struggle. I no longer want to wait for this or that to happen. I no longer want to … well, have a life on hold. I want to get me and my life sorted and in best case take others who struggle as well but who are also close to me with me. I know it's a huge commitment. But I guess I need to get out of my comfort zone if I want to change things. So here I am.
If Content is King Focus is Queen
The little word focus contains so much more than just putting all your effort on one area. It also means that you need to stop procrastinating if you want to get somewhere. Sometimes I think: What would have happened if I had just focused on the one thing (put in whatever you want here), where would I be today? And then I remember that there were tons of reasons why I couldn't focus and couldn't do whatever. That's a lame excuse.
Have a look at yourself at this point:  Do you have these lame excuses? I bet so. We all do or you are someone special, if that's the case – let me know how you do it, please. Really, I'd love to know because I just want to figure that out.
Anyway, if I have focus and create content where will I be in a year from now?
Good question. I bet far ahead of everything. Let's pretend that I do not get sidetracked. What will happen?
First, I have a plan and a goal. Actually, I first set the goal and then create a plan how to get there. I wrote about goal setting before. I know how to do it and I just haven't done it for myself. Lame once again, I know. Stil, we can start every day to do better and my day is today.
I haven't planned it all out yet. But here is what I have so far.
Multipassionate and just accepting it
Can you be multipassionate and stay focused at the same time? I say yes. Accept it. Live with it. We all have something that is not perfect. We have to get over it and live with it. Being multipassionate is not a big thing, nothing to be ashamed of it just means that it's hard to focus. But if you focus you can get a lot more done and live a more full-filled life because you accept all the facets of yourself. Which is, in my eyes, the very first thing we need to do to start focusing.
I have several websites and over the years I switched from one to another to full-fill all my passions. I always thought "Yes, I'm doing it right now!" and then figured – well, it's not making enough money, let's choose another passion. So I switched. Does that sound familiar to you?
I accept the challenge.
I have four websites which mean something to me.
First, Digidesignresort.com, my baby. I started it in 2008 because I wanted to own a website where I was an admin from. I wanted to be a shop owner, have many people around me (from the creative team to many designers). That's why I wanted the site. Scrapbooking was a hobby for me I never actually did but I totally enjoyed the designing process behind it and also that I had the huge site with tons of daily visitors and friends… well, it was great and still is although I never actually made a full-time income from it but a nice one. It went down when I stopped designing because for the lack of inspiration because of the way my life went and because… well, lame excuses once again.
Then I created LivingForMondays. Why you ask? Because I love marketing and I love to share the insights, struggles as well as the things I have figured with you. Beside that, I love the title. While others hate Mondays for me it always meant a fresh start! A new week with new possibilities and new challenges that meant Monday to me. Beside that I love our morning routine. I love to get up early, do a walk with my mum and our doggy, I love to have breakfast together and start working then. I love throwing around new marketing ideas and product ideas, new ways of doing something – well, I loved these things so much that I actually struggled working on LivingForMondays. Sad but true. Believe me, I still created and did this and that but actually not what I should have done. So here I am, making, once again, that silly confession of not focusing.
Then there is SimpleLifeStories. SimpleLifeStories is not much different than Digidesignresort since it is a site for creatives looking for crafting stuff but it is not that focused and it should have become a lifestyle magazine – in German and English. How I wanted to do that between the other stuff you ask? No clue. I just know it was (and is) fun. The site was created because planning, stickers and having a planner from Erin Condren, Happy Planner or Kikki K. together with tons of stationary was really desirable. I lost focus once again. I wanted it in two languages, I wanted 3 videos per week from 3 people (resulting in 9 videos) while two of them cannot speak English so well that they can create videos. What did I think here? Well, no clue. But once again I wanted to create content, content and more content. Good idea, bad idea not to focus. At least on one language…
Last but not least – from those efforts we had several online classes. How we did those, you ask? I have no clue. We recorded videos from DIY projects, we created videos from whatever and more and then we had some together. And, last but not least, Groupon (thank you!) had the feeling we were good enough to have our deals hosted. That's why I created my last meaningful site to me – the CMDacademy.de. It is based on my company, CreativeMediaDesigns, and we put it on Teachable, added all our online classes there and even put up a blog to advertise these classes.
Just writing that lets me think of a heart attack. I wonder why I and my team never got one. Really, just that last effort of making money means a full-time job. It all makes me ashamed. I definitely struggle for focus and even worse, I have to lead my team and just take them with me from one project to another.
Ok, done with the soul striptease.
Once again, it's about Focus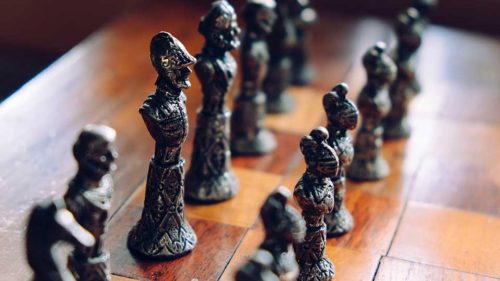 Writing all this wasn't easy for me but it makes me feel much better. I finally stop thinking "What did I do wrong?". Here it is. I switched from one big thing to another. And with switching I really mean switching. Once a thing didn't go as expected I had a new big idea and pulled anyone into it. So we all didn't focus. We couldn't because I didn't and therefore my team did not.
What it means for you
You can learn from my disaster as well as I can. I just feel I did by just writing it down. I mean the best way to learn is doing something wrong, realising it and pivot, right? You can jump over it and just pivot because I did things wrong for you. Actually that will save you a lot of time and money, great, right? 😉 Kidding a bit here just because I'm realising how much time I waisted.
Nothing is lost though. It will be interesting where I am in a year from now since I know now what I'm doing wrong.
So what about you?
You need to write such a blog post or simply a text on a piece of paper as well. You need to get it from your mind. You need to sort how you went. While writing it I realised what I did wrong. Before I had an idea now I know it. That's why you need to do that as well before you start.
Actionable Task 1: Grab a piece of paper and write down your journey as an entrepreneur. Or add this post to your blog and link to this one. Also write a comment here so I can link to you as well and others can read about your journey.
What's the next step?
Since I know now what I did wrong I need to figure how I do it right. I know that I want to keep and maintain these four websites. So I will write down what they need me to do every month and every day to grow. That's my next step and that's yours as well.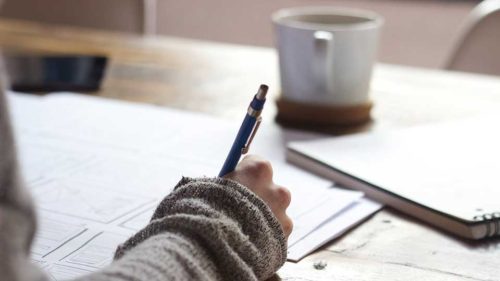 Actionable Task 2: Once you have figured what you want and want to keep you need to write down what you need to do to grow.
Guess that's enough for now. Two steps we both need to take.
By the way – I figured that this morning because I watched some really interesting videos on YouTube from Stefan from ProjectLifeMastery. Maybe you want to check him out as well.
Are you with me?
Filed in: Blog • Blogging Tips
I'm Monja, the owner of several websites, amongst others
Digidesignresort.com
and
CMDacademy.de
. I make my money online since 2011 and as a teacher I love to teach others how to do the same - personally. You can connect with me here and on
Google +
Do you like what you read? Please Share