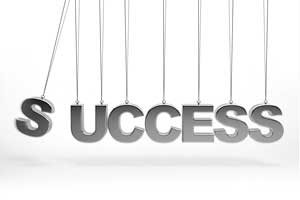 If you haven't started a blog yet, the hardest part is choosing the topic for your blog. The subject matter for your blog is one of the most important things you will choose before building your blog. Outside of the technology, finding the right topic that you will want to create near daily blog posts about, and that the public is interested in, is imperative. Over the last years since I have my websites up and running I realized that it doesn't really matter which topic you choose unless you want to create a super small niche site. If you want to go big and built with time a huge authority site, your topic doesn't matter. The only thing that matters is, that you still like your topic after a few years. So the best is if you choose a hobby or something you are interested in. Otherwise it might happen to you as it did to me with TheMacMania – I simply no longer want to blog about anything Mac related. Not that I don't like my Mac anymore but really, I don't like to write iPad reviews anymore where I earn – if at all – just a few cents. The market is too fast – it moves on so quickly that my content is nearly outdates there before I have published it 😉 Beside the fact that I love my sites and my work I want and need to earn some money to pay my bills. So when you consider your blog topic think about the products you can sell and if you like e.g. writing reviews or would much more prefer podcasting.
Still, don't think it's a life decision. This got me really stuck when I just started out. I had the feeling that I had to make a decision for the rest of my life and it totally paralyzed me. After all, you can always start over again – it won't cost you much more than a few bucks for a domain from Bluehost. Here are a few tips on how to choose a topic for your blog.
Choose a blog topic that makes a business
There are a variety of ways to choose the right topic for your blog such as:
What Interests You
Even if you're not an expert in a subject yet, having an interest in learning about the topic can lead to having a terrific blog. You can blog from the beginning, learning as you go, teaching your audience as you become educated on the topic. More than likely, if an issue interests you, it will also interest others. For me it happens that, when I find a new topic that interests me, I can't get enough of it. I read whatever I get in my fingers and I don't mind to share it with anyone around me, no matter if that person wants to hear about it or not 😉 (poor hubby).
Your Expertise
What do you already know that you're passionate about? If you are an expert on any topic, from mothering, to accounting, to under-water basket, or weaving you can create a popular blog about your expertise. It may be something you had a holiday job in when you were at Highschool but it might be also whatever you do in your every day job. Your advice can be valuable to people who don't know about the topic.
What's Popular
What is trending right now among the people that you know and like? Whether it's attachment parenting, cooking inexpensively, or more technical matters such as mobile technology and eReaders, blogging about something that is current and popular may create a winning blog for you. Be just careful: Don't create a blog around a product but around a topic. It is much better to choose "eReaders" as a topic for your blog than the Amazon Kindle or iPad. Chances are that a merchant closes his Affiliate Program or that the product will no longer be updated. When that is the case, your business dies quickly.
Regardless of the direction you go when choosing a theme for your blog, you will want to do some research to ensure the possibility of making money from the topic. Are there affiliate programs already available that you can promote? Do you know enough about the topic to get started, or can you learn? Can you outsource the writing? Are there private label rights blogs and articles on the topic? Will you do all the writing yourself? Can you develop your own products to promote? How much competition is there?
Remember, a lot of competition is not bad. Even a very saturated market can earn money and interest if you put your own twist and expertise into it. You may have to compete with different keywords, or by using your winning personality to get ahead but you can do it. It's actually harder to make money in a topic that has zero competition because perhaps there is a reason no one else is doing it yet. Aside from competition, if you don't find any, you'll need to find out if there is even an audience.
If you need help choosing a blog topic, please try out our Living For Mondays Academy and I will dig into this with you.
Filed in: Blog • Blogging Tips
Tagged with: blog topic • blogging tips
I'm Monja, the owner of several websites, amongst others
Digidesignresort.com
and
CMDacademy.de
. I make my money online since 2011 and as a teacher I love to teach others how to do the same - personally. You can connect with me here and on
Google +
Do you like what you read? Please Share