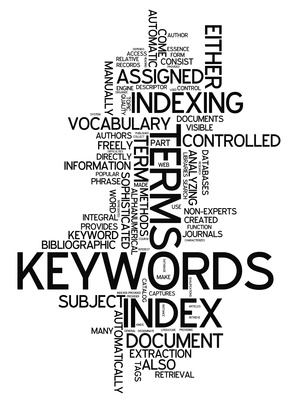 If you have a website and add content to it you cannot ignore search phrases and therefore keywords completely. Sure Google will crawl your site and simply list it for whatever they want but you can make sure that it is not completely irrelevant. After all, the internet is based on information. That information is sorted and organized based on the topics or keywords that best describe the information. When you embrace keywords and search phrases, you're better able to position your website competitively. That is a good reason why you should optimize your site – your keyword phrases do matter.
You can use Market Samurai to find keyword phrases that are relevant to the topic you write about. You really should use it every time you start writing a post. When you do that consistently you can get a lot of traffic from long-tail keywords from the search engines.
There are several advantages why you should optimize not just your website but each and every post on your site for a specific keyword:
1. When you optimize your site for search phrases which do not get 100s of visitors per day they are more likely not to be that competitive. For these search phrases you can achieve a good ranking. Even if it just has 20 visitors a day and you rank on page one for it you'll most likely get 10 visitors if you are on place one. The more you write, the more visitors you get. The point it – it adds up. 1000 posts with 10 visitors each will make you enough to live from.
2. The more specific your keywords are the more specific your customers will be. When someone types in something specific and stumbles over your website and you can help him solve his problem, you more likely than not gained a new subscriber and/ or customer. Try to be the big fish in the little pond. Often that results in much more financial success than competing for the other high demand high supply keywords.
3. Generate more keywords with a program such as Market Samurai so you learn more about your audience and prospects. Keyword research helps you learn what your audience is looking for and not what you think they look for. Entering your keywords or keyword phrase into a keyword research tool will generate other relevant keyword phrases. You can use the supply and demand data to learn what your prospects are searching for.
4. Another benefit from well done keywords research is that it  helps you to organize content in an effective and meaningful way. It will help you to organize your website's navigation by tier one, two and three pages but you can also use them to create a streamlined navigation system.
5. Keywords also help you to find more ideas for content topics and/or series of content for your blog. A simple keyword research will generate potentially hundreds of keywords and therefore content ideas for your blog.
6. The more specific you are with the keywords you use in your content, the more money you'll make through PPC ads. You can target specific keyword phrases and profit from placing PPC ads on your website. They can also help you attract traffic and other advertising or affiliate profits.
7. Keywords help you market and advertise. With the help of keywords and search phrases you can create targeted advertisements. For example, when a PPC ad contains the keyword it is targeting it is more effective in the ad network than one that doesn't contain keywords.
Finding keyword search phrases is a matter of research. Utilize keyword research tools. Install and review analytics. Pay attention to trends. Participate on social networking sites and other blogs and websites.
The more you integrate keywords into your overall business strategies, the more success you'll achieve.
Do you want to learn more about keyword research? I've implemented a section in the Living for Mondays Academy but Spencer Haws from Long Tail Pro Classroom is well known for his keyword strategies. While the Academy is about starting your own online business, Long Tail Pro Classroom teaches in-depth how to do some keyword research.
Filed in: Internet Marketing
Tagged with: keyword research • keywords
I'm Monja, the owner of several websites, amongst others
Digidesignresort.com
and
CMDacademy.de
. I make my money online since 2011 and as a teacher I love to teach others how to do the same - personally. You can connect with me here and on
Google +
Do you like what you read? Please Share