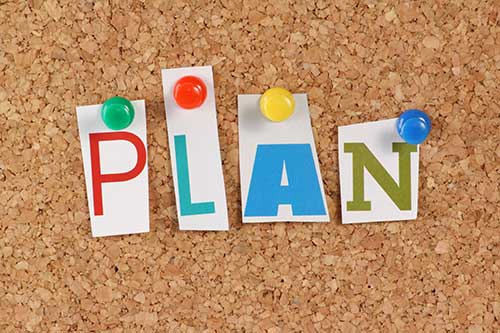 Content is an investment not an expense. You spend a lot of time writing it. You probably also spend a lot of time planning and researching the content and keywords for it (use the free trial of Market Samurai or Longtail Pro to make the process easier). It makes good business sense to make the most of your investment. When you repurpose and reuse your content, you maximize your return.
Here are five tips and ideas to repurpose and reuse content.
1. Build it up
Collect articles from your blog that fit together nicely and create a report from those. You can sell it on your site, sometimes in forums and also over Clickbank and other platforms. Of course, be sure to add an introduction and a conclusion. You may also need to add some transitions and polish the content to fit a cohesive theme. You can also monetize the content. Consider adding affiliate links where appropriate. You can also include the occasional product or service promotion for your own business. Just make sure it all fits together and gives your customer a lot of value. It is always better to over deliver because then your customers come back when you launch your next product.
2. Break it down
If you already have a product, break it down and split it into an article series. You have many options here, too. You can simply pull apart segments of the report to create articles. Add some thoughts to the beginning and the end and you can publish your article. Or you can take it further and create lists and other information-packed articles from those reports.
For example, if you have a "how to" report with ten steps and ten pages of content, you could create an article that is a shorter version of the report. List the ten steps with a one or two sentence explanation. You could also write a "three things you need to do to…" article. In fact, with ten steps you could write three of those articles. For these purpose, you can not only use your own content. You can also use e.g. PLR eBooks from IDPLR and make your own articles from those. No duplicated content, just a huge value of information for your visitors.
3. Republish old content with updates
Often evergreen content isn't as evergreen as you hope. The world moves quickly and most industries grow and change regularly. Take a look at your "evergreen" articles and blog posts. How can you refresh them with updated content? Maybe you can add something? Give a more detailed explanation or create an additional video?
4. Partition e-books
This method is similar to breaking down reports to create articles and blog posts. You can break e-books down into reports, articles or blog posts. In fact, you can get quite a lot of content from an e-book. Again, if you use PLR, make sure that you don't use the content as it is. It makes no sense to give away or sell the same stuff over and over again. Take a look at the e-books you've purchased or written and brainstorm content ideas. What has really helped you? Put your customer first – always.
5. Group reports
If you are looking to create a new information product, consider grouping them to create an e-book. You can organize the reports in a logical manner. You most probably also need to add an introduction as well as a conclusion. Transitions will be necessary and you can add some nice graphics. But also add checklists, worksheets and lists to add value to your e-books and reports.
Repurposing your content is a smart business strategy. With each new piece of content you create, consider how you might be able to use it in the future. Content is essential for online business success. Make the most of your efforts and maximize your content to the fullest.
I for example give away a 30 Days Blog Action Plan for FREE if you sign up for my newsletter. When I set up the entire course I thought of creating different content from it because I wanted to make sure to "talk to" as many people as possible. Because of that we have produced videos, podcasts, PowerPoint presentations and PDFs from it. So there is something for each visitor. You can decide how you will consume the content and, additionally, I reach more people because I publish it on different channels. Win-win situation for all of us!
Liked these tips? Join my mailing list and get MORE
Filed in: Article Writing • Blog
Tagged with: content • reuse content
I'm Monja, the owner of several websites, amongst others
Digidesignresort.com
and
CMDacademy.de
. I make my money online since 2011 and as a teacher I love to teach others how to do the same - personally. You can connect with me here and on
Google +
Do you like what you read? Please Share