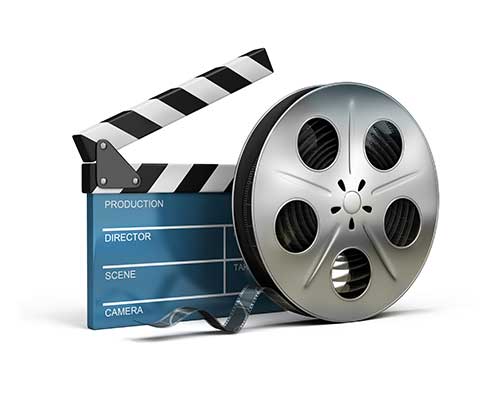 Do you enjoy being in front or behind the camera? Are you good at explaining things or demonstrating how to accomplish a task?
If so, you can make money creating how to videos. Even if you are not familiar with being in front of a camera or behind it when recording screencasts, you can learn it. Believe me, it is not as hard as it sounds. While I haven't taken the challenge to get in front of the camera I don't mind creating how to videos even in English (which isn't my first language). At the beginning it was pretty hard. I couldn't get enough air into my lungs, my heart started beating quickly and I lost the central theme 😉 – it took me a bit to get used to it, especially in English. But after a while (which meant about 5+ videos, not 100s) I was able to record how to videos in English. That was actually a huge accomplishment to me.
Conclusion: If I can do it, you can do it too 😀
What are How to Videos?
A how to video is essentially what it sounds like. It is a video that shows people how to do something. For example, how to replace your laptop screen, how to train your dog to sit, or how to cut your own hair. How to videos are extraordinarily useful. People turn to videos to learn about how to do a whole number of things. For example, here on my YouTube Channel I often show you what I have struggled with first and then could accomplish – subscribe to get a note when I upload a new video.
If you have specialty knowledge you can create videos to teach others, I'm sure you do. And you can make money with those videos! Don't think now that all videos are already there. It might be that a how to video you want to create is already there. But hey, there will be people who like your special teaching style, your special way of showing things or your in-deepth training. So don't give up on that right now because it might be a bit challenging 😉
There are actually a number of ways you can make money creating and publishing how to videos.
Let's look at the two most popular ways on how you can make money with how to videos
YouTube
YouTube proudly states that 148 hours of video are uploaded every minute, resulting in nearly 8 years of content uploaded every day. They also claim to have hundreds of millions of users from all around the globe. It is easy to believe. Just turn on the news and you'll see a YouTube video as part of the newscast.
Signing up with YouTube is free. Create your videos and upload them. Earn enough viewers and you will be invited to begin monetizing your videos (it's also not that hard to reach that status, you'll be able to monetize your videos just after you've uploaded a view). That means you can place ads on the bottom of your video. Each time someone clicks on the ad, you earn money. You can also make your videos available to rent. You can also apply to be a YouTube partner if you don't want to wait for an invitation. Again, if your profile looks like a real profile with real content which is not just after a quick buck, you will be approved. Whatever you do on social media (and YouTube is also social media) is not a sprint but a marathon. If you don't enjoy that, you won't get anywhere. So better you plan a series of videos ahead and create some to upload so see quick results.
There are many other video sharing sites out there. You can always upload your videos to multiple sites to get even more attention. Don't forget that you need to optimize your videos in order to get more traffic to your site (here is a guide for that).
Information Marketing
When  people think of information marketing they imagine ebooks and reports. However, if writing books isn't your thing you can create videos. Imagine a how to video series on how to train your parrot, get married in a year, or paint your house. Topics that are in demand have the best chance at making money and being successful. Instead of marketing and selling an ebook you can market and sell a DVD video series. You can even make the images available with an online download. This saves you the expense of shipping and your customer receives instant gratification.
If you have specialized information on how to do something or how to achieve something, consider monetizing that knowledge through video. Create your own YouTube channel or become an information marketer. Profit from your passion.
What do you need to create How to Videos?
I bet you already have a computer so that is one of the most important things to have. Then you need a microphone to provide high quality videos and a recording program such as Camtasia for PC or Screenflow for Mac. Basically, that's it.
Wanna start creating videos right now? Join the program of James Wedsmore – he is one of the best video marketers out there and he can show you haw to create videos easy and effectively.
Check out the  Video Traffic Academy right now!
Filed in: Blog • Blogging Tips
Tagged with: earn money with video • how to videos • video • you tube
I'm Monja, the owner of several websites, amongst others
Digidesignresort.com
and
CMDacademy.de
. I make my money online since 2011 and as a teacher I love to teach others how to do the same - personally. You can connect with me here and on
Google +
Do you like what you read? Please Share