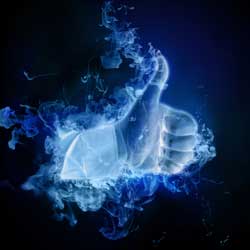 Wouldn't you want to own and operate a business where you just hang out at home in your pajamas and log on to your online bank account to see how much money you made for the day? Wouldn't you like to spend more time at home taking care of your kids or going out with your family and enjoying life more fully instead of having to slave your life away on a 9-5 job? Wouldn't you want to have a lot of freedom to pick up and go whenever you want and wherever you want regardless of the fact that you have a business to run? If you answered yes to any of the above, then you probably want to start an Internet business. An Internet business would give you all these benefits and more. When it comes to freedom and flexibility, nothing beats an online business.
With that said, it takes a lot of work to get a successful Internet business off the ground. It's not a cakewalk and it's not as easy as many people make it out to be; however, once you do get the ball rolling, you do get to enjoy the benefits I just mentioned above, and it may be well worth the effort for you.
So, just how exactly do you start an Internet business?
FYI: This is a short overview. You can't tell anyone in a blog post how to exactly start an online business. If you are new, you need step by step instructions. I go into much more detail about this in my Academy. So if you need a solid business training which holds your hand from the very start you might want to join the Living For Mondays Academy. I'm not a "guru" or anything, just a normal woman, who has started an online business and who can show you how to do it as well. Check out what we have to offer here
1. Pick a niche
This is crucial and this is one step in the game that you cannot miss. Picking a niche is all about picking the category of a product or service that your website is going to deal with. It's really about a collection of needs that people have. Researching a niche is not as hard as you would think. All you need to do is use a 14-days trial of Market Samurai and add certain keywords of topics you are interested in. I recommend Market Samurai because you have all information at your finger tip and do not need to go to several places to gather it. You don't have to though, you can use the Google Keyword Selection Tool. You will start seeing keyword results, and Market Samurai will show you how much money people will pay for those keywords. When you use this tool, you will quickly find out which niches have a lot of demand and are worth a lot of money, where the competition is high and where not. Of course, you have to filter this through with the amount of competition for that niche. You don't want to find yourself in a position where you're shooting for keywords that are worth a lot of money, but everybody and their dog are going for that same keyword. If there is that much competition then, rest assured, you won't be making much money. So you want a niche that doesn't have much competition but generates a lot of attention and is worth a lot of money. They are out there and you just have to put in the time and effort to find them.
2. Build your site around traffic
It's one thing to find a killer niche that you're going to target, but it's another to find the traffic for it. Remember, traffic is the mother's milk of the Internet. Without it, you won't make much money from your website, ever. That's the bottom line so it's crucial that once you select your niche that you want to target, you need to research where the people that are interested in this niches hang out online. Do not target a niche if you can't find the traffic for it, or else you will just be wasting your time.
3. Conversion tools
The number one conversion tool that you need for your business is your website. You need to build a website that is designed to help people who are then just using – based on your recommendation – your link to get the product. If you have a niche site and just start out in making money online, you might like to work on content only first. The more content you have, the more chances you have to be found in the search engines. And when the visitor is there and you give him the information he needs, why shouldn't he use your affiliate link? Right, many people won't even realize because it has no disadvantage for them.
Need further help? Check out the Academy
Filed in: Blog • Internet Marketing
Tagged with: internet business • online business • start an internet business
I'm Monja, the owner of several websites, amongst others
Digidesignresort.com
and
CMDacademy.de
. I make my money online since 2011 and as a teacher I love to teach others how to do the same - personally. You can connect with me here and on
Google +
Do you like what you read? Please Share