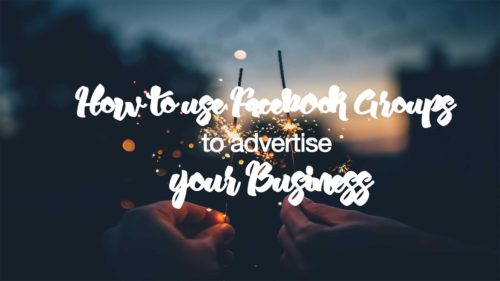 I have a new course on Skillshare up and running!
In this course you'll learn how to use Facebook Groups to advertise your Business. I know it sounds obvious. You go to those groups where you are allowed to post ads and you just do it. But that's just a short-term way to advertise your Business. The better way definitely is to build a relationship and with the relationship to others you make your fans waiting for your next post or class.
So in this course I show you how I and my mum do it. I'll show you her profile and how she has connected our fanpage to her profile and together with that to our website. And yes, people find us and if they do they are much more likely to join us because they already know us. Very nice! In this short class I show you exactly how to do that.
If you join over this link…
You'll get 3 months for my classes and 10,000 other classes for just 99 Cents. After that time you can stay in or simply unsubscribe but you have learned all you want. So a good reason to pay 99 Cents.
Also if you could give me a thumb up I'd appreciate it! If you post your project in the gallery, I'd love you even more 🙂 (just kidding of course, I love you whatever you do)
If you do not know about Skillshare already I'll tell you why I love the platform to offer my courses.
I love learning there because courses are not blown up with hour by hour of unnecessary content
I love the community because teachers work together and not against each other
I love creating courses for the platform because it doesn't take me weeks but a day or two since they can be as short as 10 minutes.
You learn one skill at a time, quick and easy. You can basically do it why you are in bed.
I love to create projects at the end of each class and join them when watching classes as a student.
Filed in: Blog • Blogger Tools For Online Business • Classes
Tagged with: featured
I'm Monja, the owner of several websites, amongst others
Digidesignresort.com
and
CMDacademy.de
. I make my money online since 2011 and as a teacher I love to teach others how to do the same - personally. You can connect with me here and on
Google +
Do you like what you read? Please Share